Own Your Identity
Welcome to your new Interoperable, Omnichannel, Universal Digital Identity!
Prove who you are in the Digital World with MeID!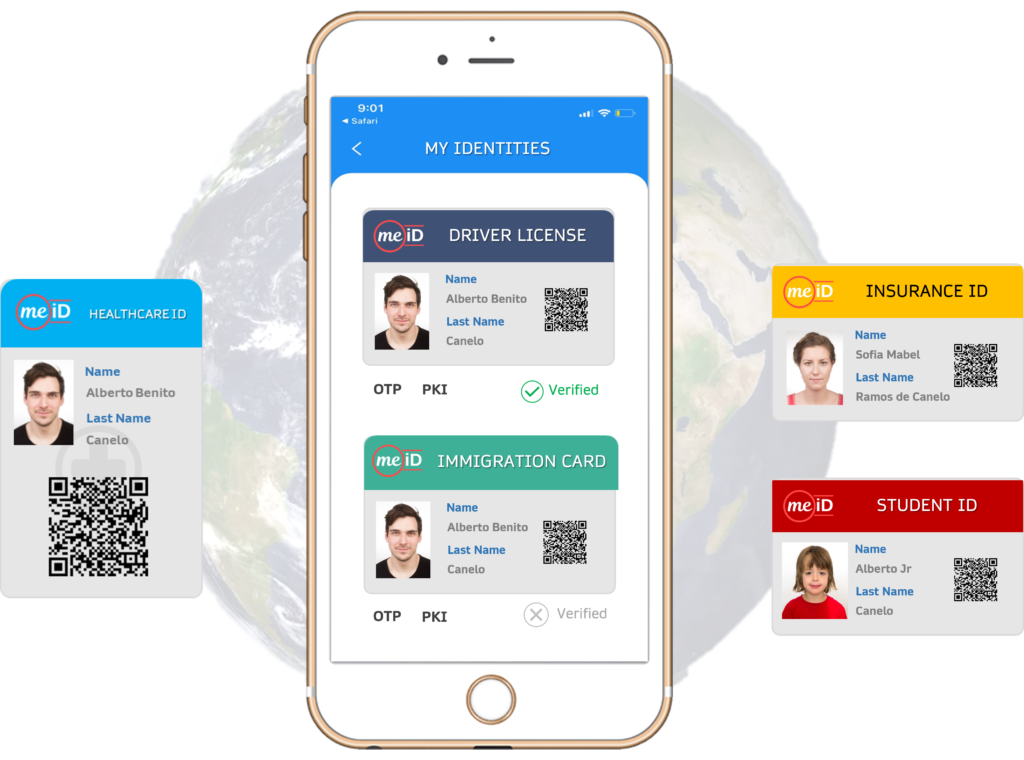 All-In-One ID Wallet
Take your identity to the next level by accessing an infinite number of registered applications, services, and sites.
Your identity becomes the universal key to a borderless, hassle free digital life.
The gateway for Secure Single Sign-On (SSO) to your favorite applications, developing trusted relationships with governments, businesses, and people.
Get in touch Never have to remember another password again, use your digital identity to securely access any service, application or sites. Only through your active consent, can your data be used for verification. All you need is to provide a simple YES or NO. You will never need to share your personal data again. Your information will always stay private and under your control.
Your Own Safe Space
Create your own digital safe space with secure applications you can access from the palm of your hand. Know which applications have been registered with MeID, which you can securely exchange information and access password free without compromising your privacy.
Become a Digital Citizen Now!
Download Now
Authorization Based on your Consent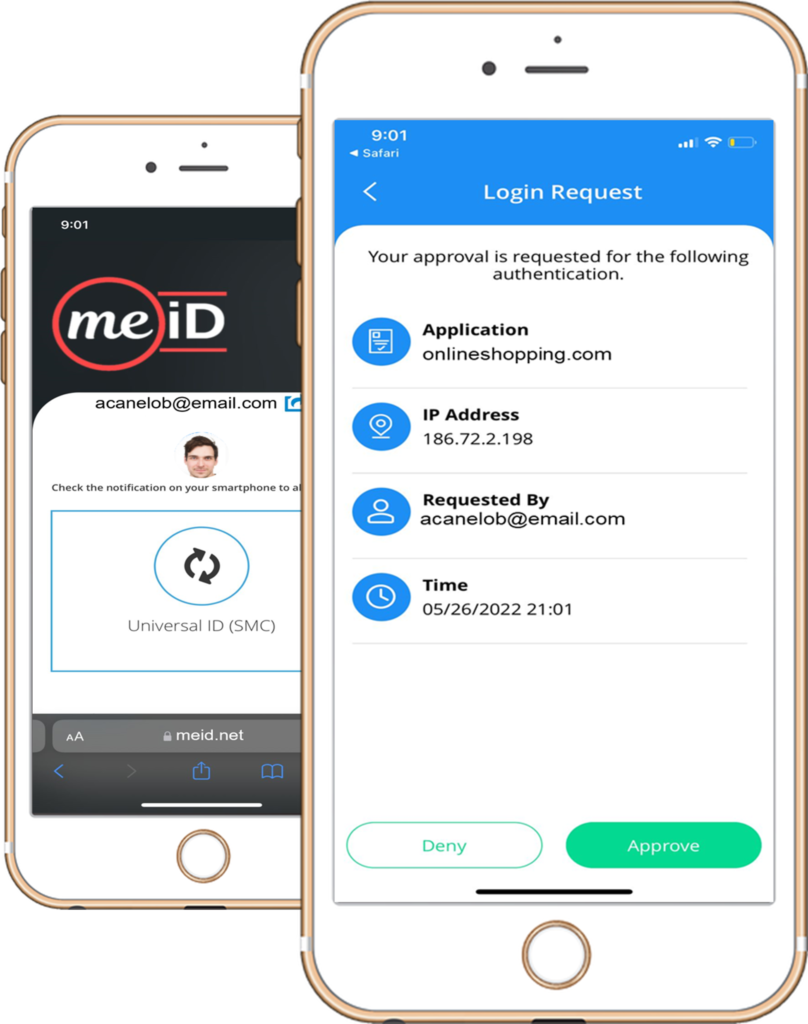 You are in Control!
Know when someone is trying to access your accounts without your authorization. Deny them the access with just a press of a button. Know which person, application, and accounts are being targeted, IP addresses, and time.
Your information will only leave your hand with your consent.